Got tension in your neck, shoulders and hips?
We got the solution.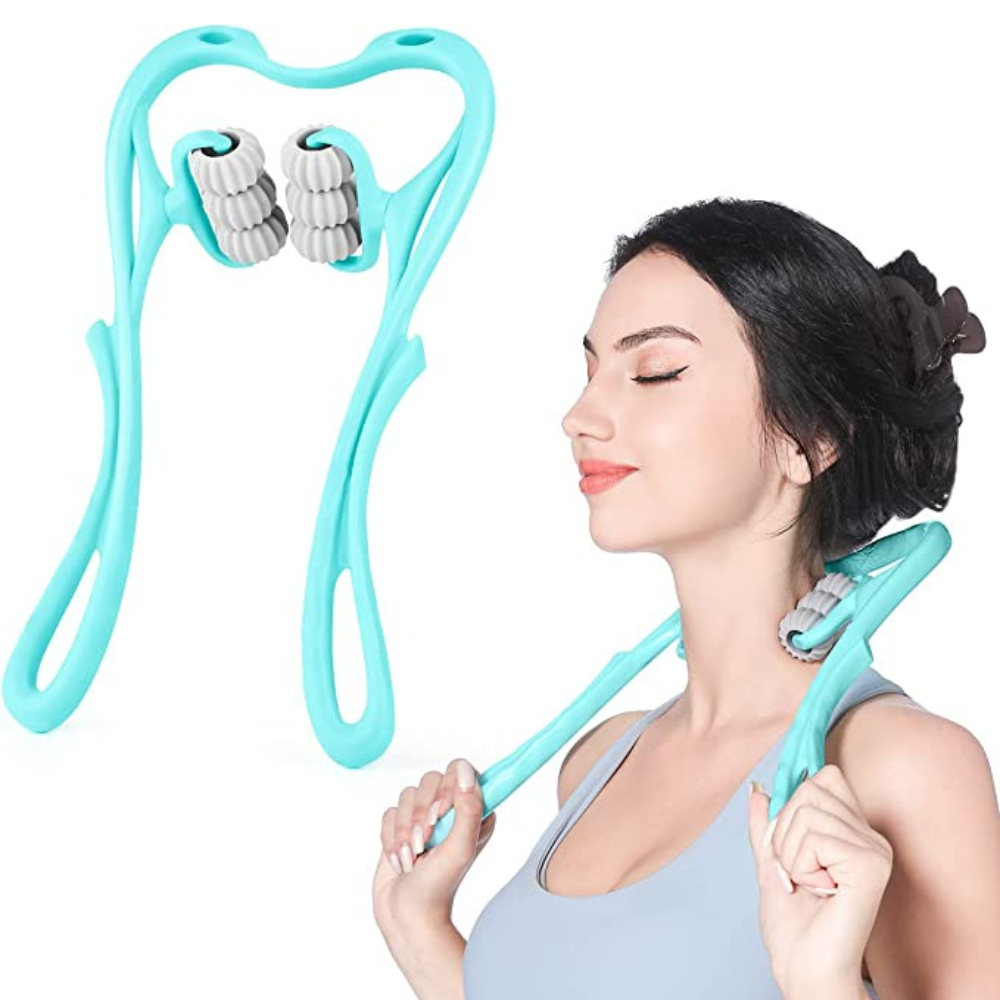 The Necky Massager is designed to help with aches as well as muscle fatigue. By using the roller balls in different locations on your body you can target specific muscles that need to be relieved of their tension.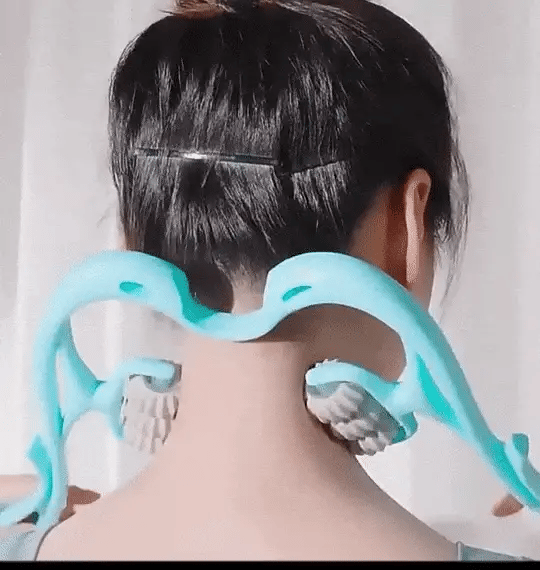 Soothing Sensation of Kneading and Massaging
Necky Massager is an innovative new massage tool with 6 rotating roller balls that allow you to target a specific area with just the right amount of pressure.
This massager is designed to relieve pain and improve blood flow, so you can relax and enjoy what matters most in your life.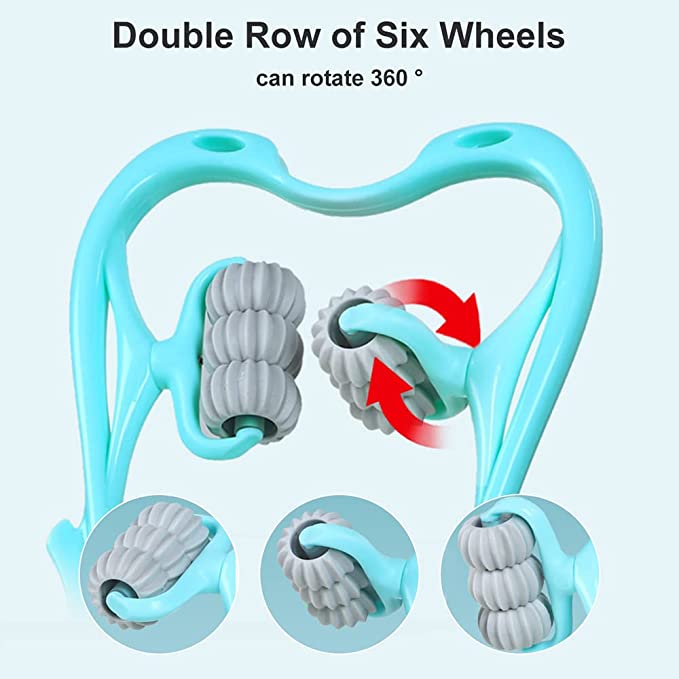 360° Rotatable Adjustment for Targeted Relief
Made of PP material is skin-friendly, durable, elastic and not easy to break.
Necky Massager is made with soft, textured silicone beads that rotate in all directions.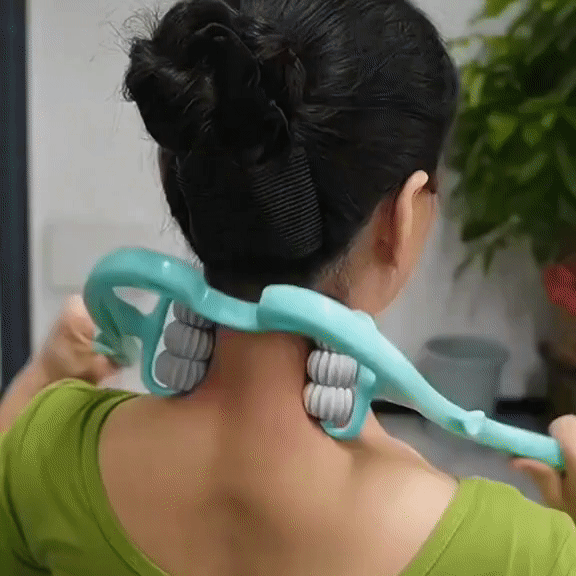 Stiffness & soreness relief
Necky Massager helps to press, roll and knead to apply pressure to the affected muscle areas, stimulating blood circulation, speeding up muscle relief and recovery, effectively helping to relieve tightness and soreness.
This massager is also an ideal massage tool for lymphatic drainage.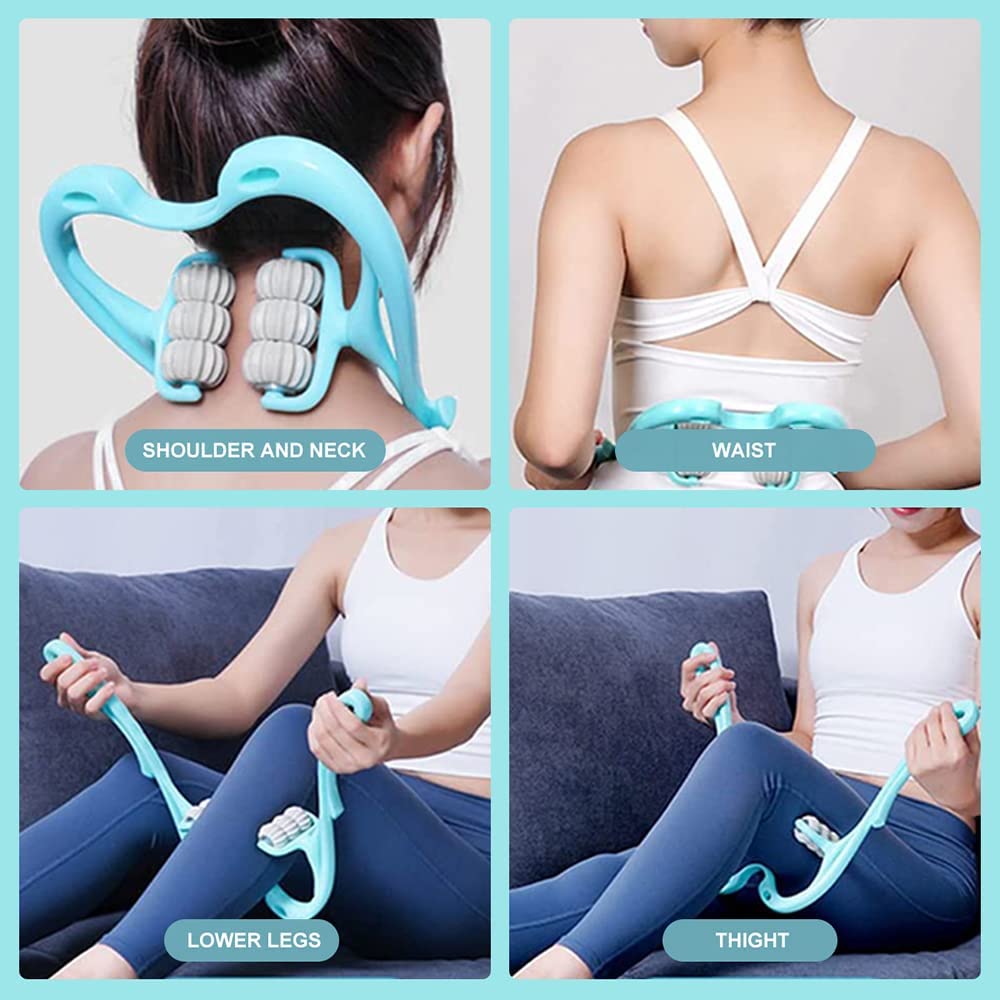 Ergonomic Design for a Perfect Fit
Our unique ergonomic design allows you to target specific areas like your neck, shoulders and other trouble spots without having to use force or place added pressure on the roller balls.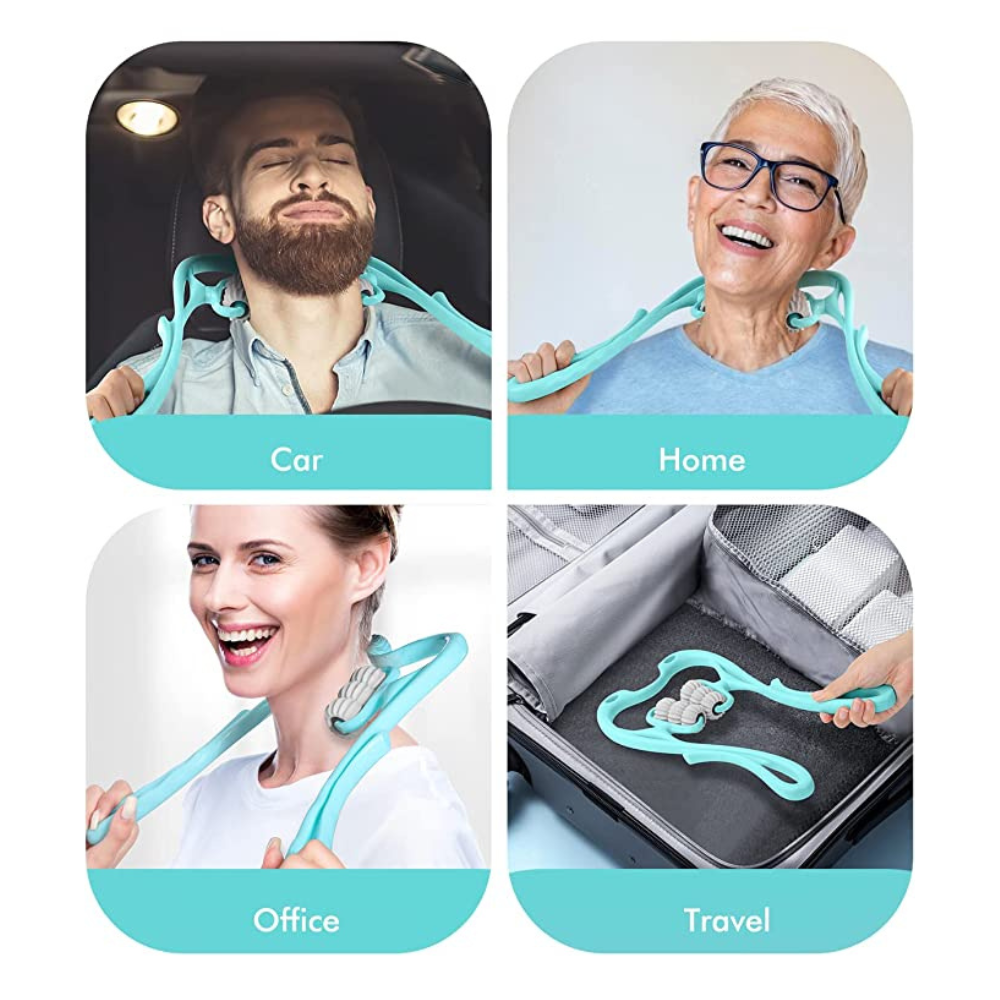 Massage anytime, anywhere
Give yourself a deep tissue massage at home, in the office or on the go.
Powerful massage; provides instant pain relief for tight muscles and stiff necks.
Relax your sore muscles and improve blood circulation wherever you are.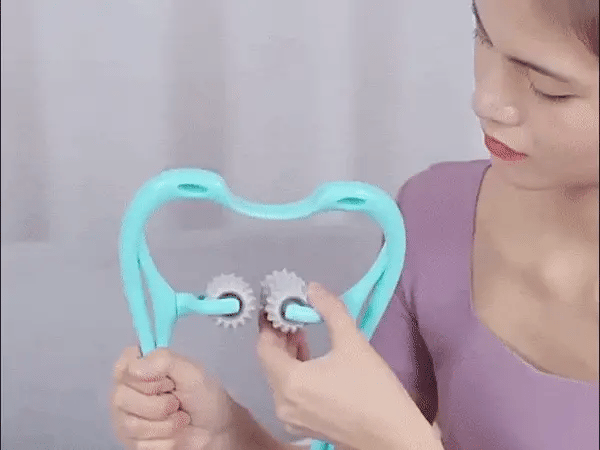 Convenient and Hygienic
The non-slip handle conforms to the ergonomic design, which makes it easy to control and creates a comfortable grip.
On top of that, you can remove the wheels for cleaning after multiple uses.